Angélica Salinas Evans '95, who has served with distinction in a variety of roles in the law school, has been named the new Assistant Dean for Career Services as of July 17. She succeeds her long-time colleague—and classmate—David A. Montoya '95, who held the assistant deanship for 23 years before announcing his retirement at the end of the 2022-23 school year.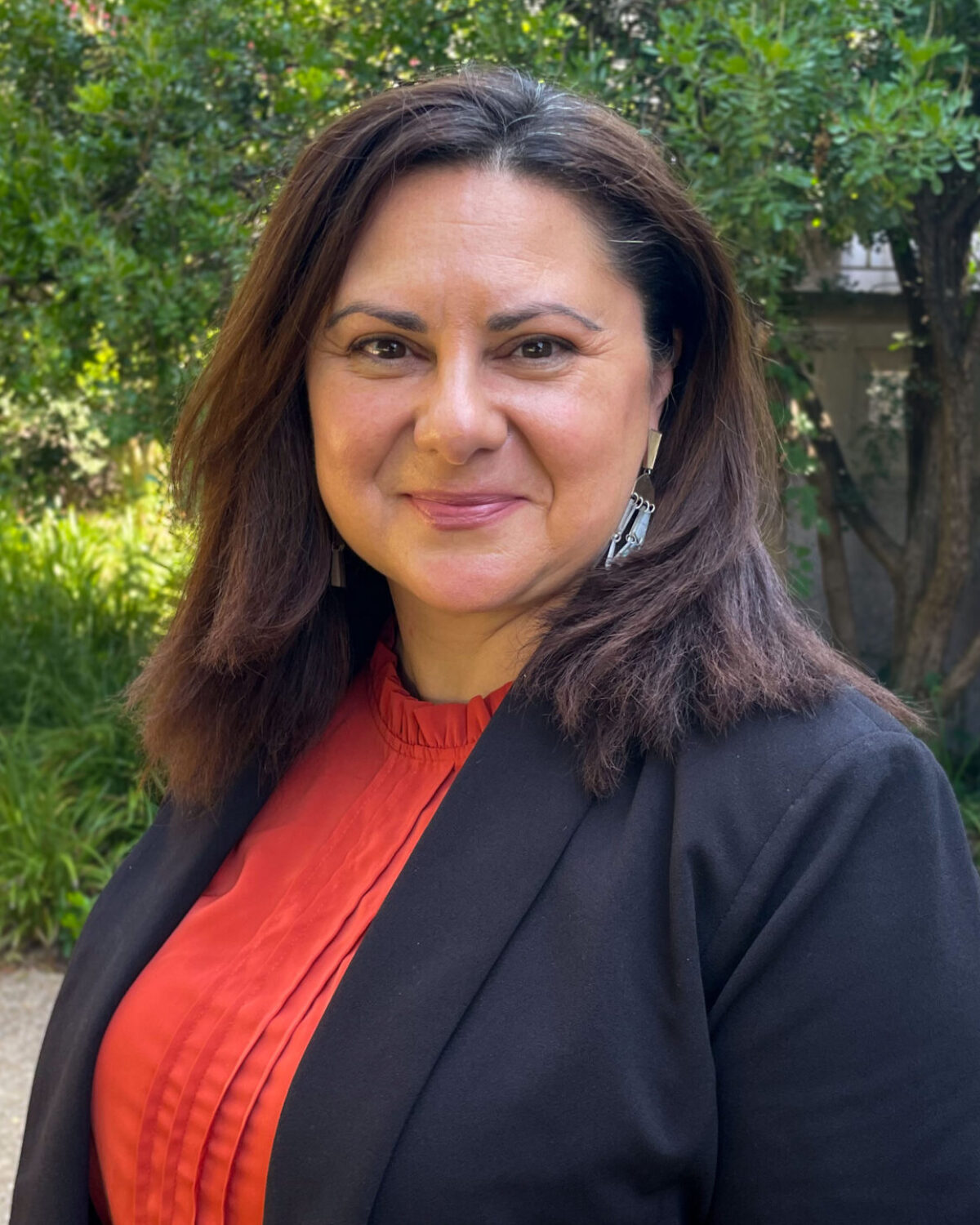 Salinas Evans, who joined the law school staff in 2008, has managed the CSO's day-to-day operations and has been a well-respected and highly sought-after counselor for Texas Law students seeking careers in corporate or J.D.-advantage positions. She has also collaborated closely with employers and alumni on programs that connect them with law students.
"Angélica is a towering combination of talent, experience, and leadership," said Dean Bobby Chesney. "The work of our career services program is incredibly important and I am excited for the future and all that Angélica and her team will accomplish."
The Career Services Office boasts a staff of 15, including seven full-time career counselors, all with J.D.s, who work with Texas Law students as they negotiate the complex and constantly changing professional landscape of a career in the law. Counselors advise on career options, job search strategies, and resources, and connect students to potential employers through interviewing and networking programs, and to professional development panels and workshops.
The success of the program is evidenced by the strong employment numbers Texas Law graduates post every year. "It's a very exciting time to be a student at Texas Law," said Salinas Evans. "As a proud alum, there's no place I'd rather be!"
She added, "I am beyond ecstatic to move into this role and to lead our phenomenal team. Our goal is to support our students' professional goals with first-class service and programming, and to facilitate meaningful connections between our students, alumni, and industry leaders."
Salinas Evans received her J.D. from The University of Texas School of Law in 1995 and her B.A. in History from Texas A&M University in 1991. Before returning to the law school as a staff member, she spent seven years at the Texas Department of Insurance as counsel and assistant director, having previously worked for the Center for Health Care Services in San Antonio, and as a solo practitioner.