Texas Law's acclaimed clinical program has new leadership. Kelly Haragan '95 and Frances Leos Martinez, both long-time clinical faculty members, have been named as co-directors of the program. The announcement was made by Associate Dean for Experiential Education Eden Harrington, who stepped down from the clinical directorship role this July after more than 15 years at the helm to take on a new position as Chief of Staff for the law school.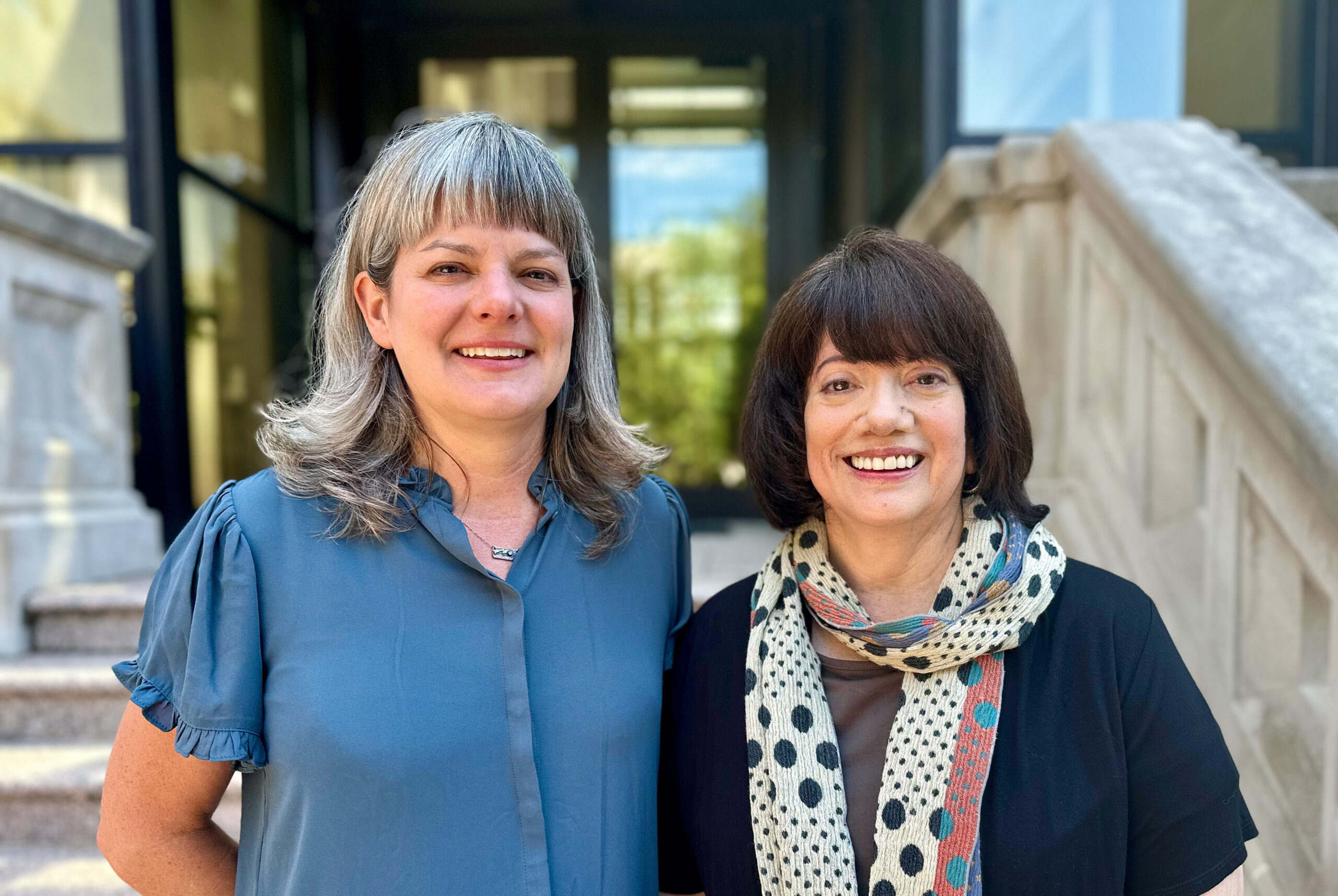 "I'm very proud of the many accomplishments of our clinical faculty and students over the past decade and a half, and I know the program will continue to flourish in the years to come under Kelly and Frances's leadership," said Harrington.
The new co-directors are thrilled to get started.
"I'm very lucky to have worked with such smart, committed people over the past 15 years," said Haragan, an alumna who joined the law school faculty in 2008. "In this new role I look forward to supporting the exceptional education our clinical program provides to our students and the amazing legal services the clinics and internships provide to our clients."
Texas Law's clinical program consists of 17 clinics in total, in addition to eight internship programs, covering a broad range of legal issues including immigration, the death penalty, civil rights, human rights, housing, housing policy, Supreme Court advocacy, and religious liberty. Clinical courses are intense and challenging, allowing students to gain real-world experience, providing legal services directly while working closely with faculty members on active cases. Scores of students cite their clinical experiences as the best and most important ones of their law school career.
"Our clinics and internships are a foundational part of our students' legal education – key to the formation of their professional identities and integral to our graduates' future success," said Leos Martinez. "I feel so privileged to have this opportunity and I am committed to helping our clinical program continue to grow in service and excellence."
Both Haragan and Leos Martinez will continue their work as clinicians.
Haragan, who practices environmental law and is focused on working with communities to address the adverse impact of pollution, climate change, and the lack of access to clean water, directs and teaches in the Environmental Clinic.
Leos Martinez, who joined the Texas Law faculty in 2006, is focused on nonprofits and social enterprise, small businesses and creatives, homeownership preservation, and real property issues in extra urban communities. She directs and teaches, with Heather Way, the Entrepreneurship and Community Development Clinic.
Prior to joining the Texas Law faculty, Haragan worked as counsel for environmental nonprofits in Texas and Washington, D.C., and for Henry, Lowerre, Johnson, Hess & Frederick in Austin. She has been awarded the State Bar of Texas Poverty Law Section's Impact Award, the Texas Low Income Housing Information Service's Houser Award, and is a fellow in the American College of Environmental Lawyers.
Leos Martinez, before coming to Texas Law, founded the Texas Title Project to assist survivors of Hurricanes Dolly and Ike, and formerly served as the Director of Texas Community-Building with Attorney Resources. She was the founding director of the St. Mary's University Law School Community Development Clinic, and the Director of the Women's Homeownership Program at McAuley Institute. Leos Martinez served as a law clerk to the Honorable Filemon B. Vela, United States Judge for the Southern District of Texas. She is a graduate of Stanford Law School.
The new Texas Law school year begins on August 21 and the clinical programs start back up that day as well, under new direction and with a bright future.