This week marks the official start of law school for the Class of 2026, a high-achieving group of aspiring advocates from across the country and around the globe who now call The Forty Acres their home.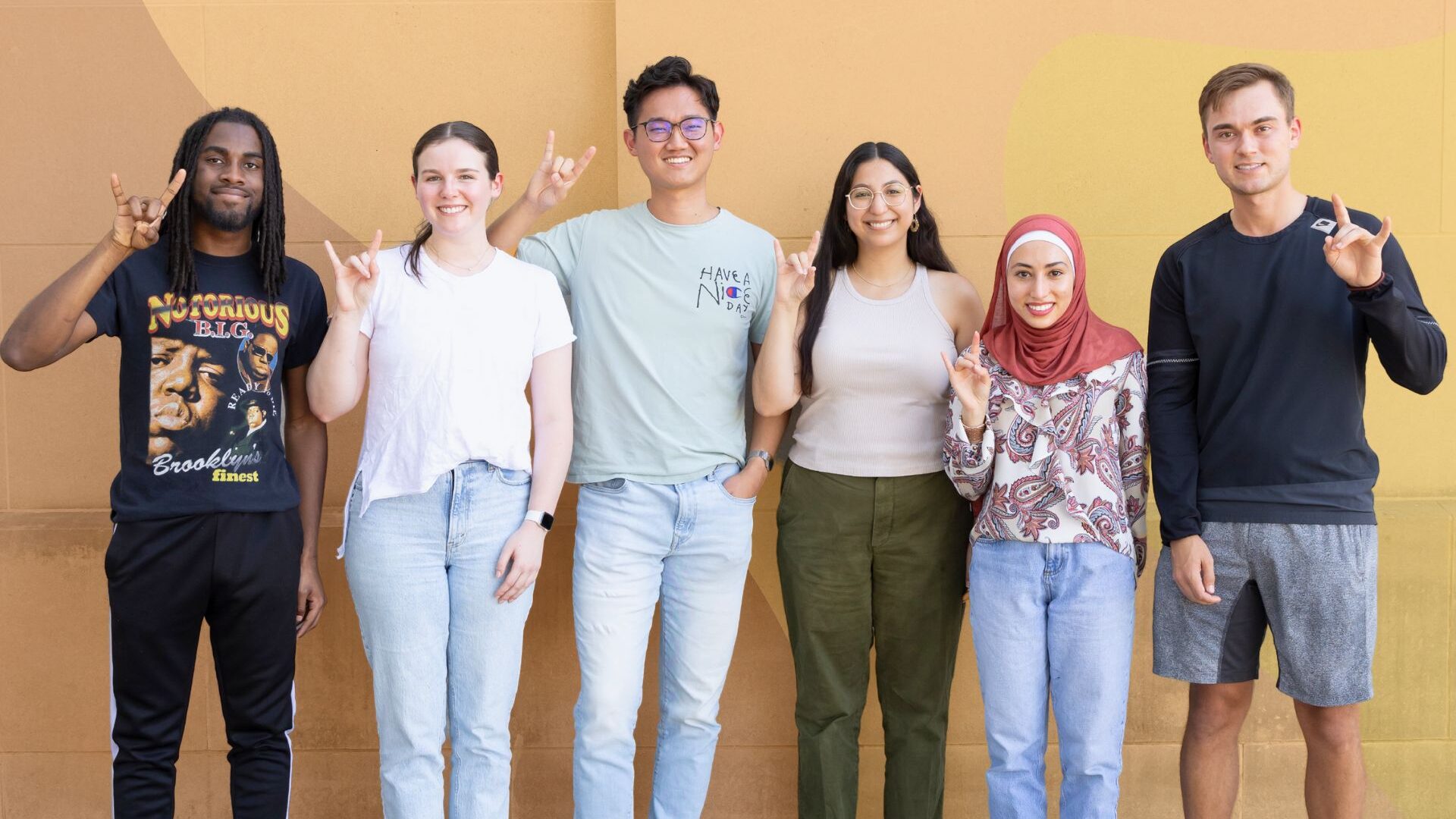 The cohort of 260 students was selected from a pool of more than 5,600 applicants. There are 34 states represented and seven foreign countries and four continents. The class members count 121 different colleges and universities as alma maters and nearly 7% of them have earned a graduate degree, while more than 3% have military experience (the largest percentage in the school's history). 
These new students are evenly divided by gender, while 29% come from historically underrepresented groups. More than 5% of the class are aged 30 or older, while the average age is 24.
Class of 2026 Stats
121
different alma maters
Every one of the amazing members of the Class of 2026 has a compelling story to tell, and we're pleased to introduce readers to six of them here: Caroline Deale, Colin Kober, Alex Liang, Sondos Moursey, Angelina Ramirez, and Cortez Walters. Their varied life paths, work backgrounds, and academic experiences speak volumes about the excellence, ability, and commitment of the newest members of the Texas Law community.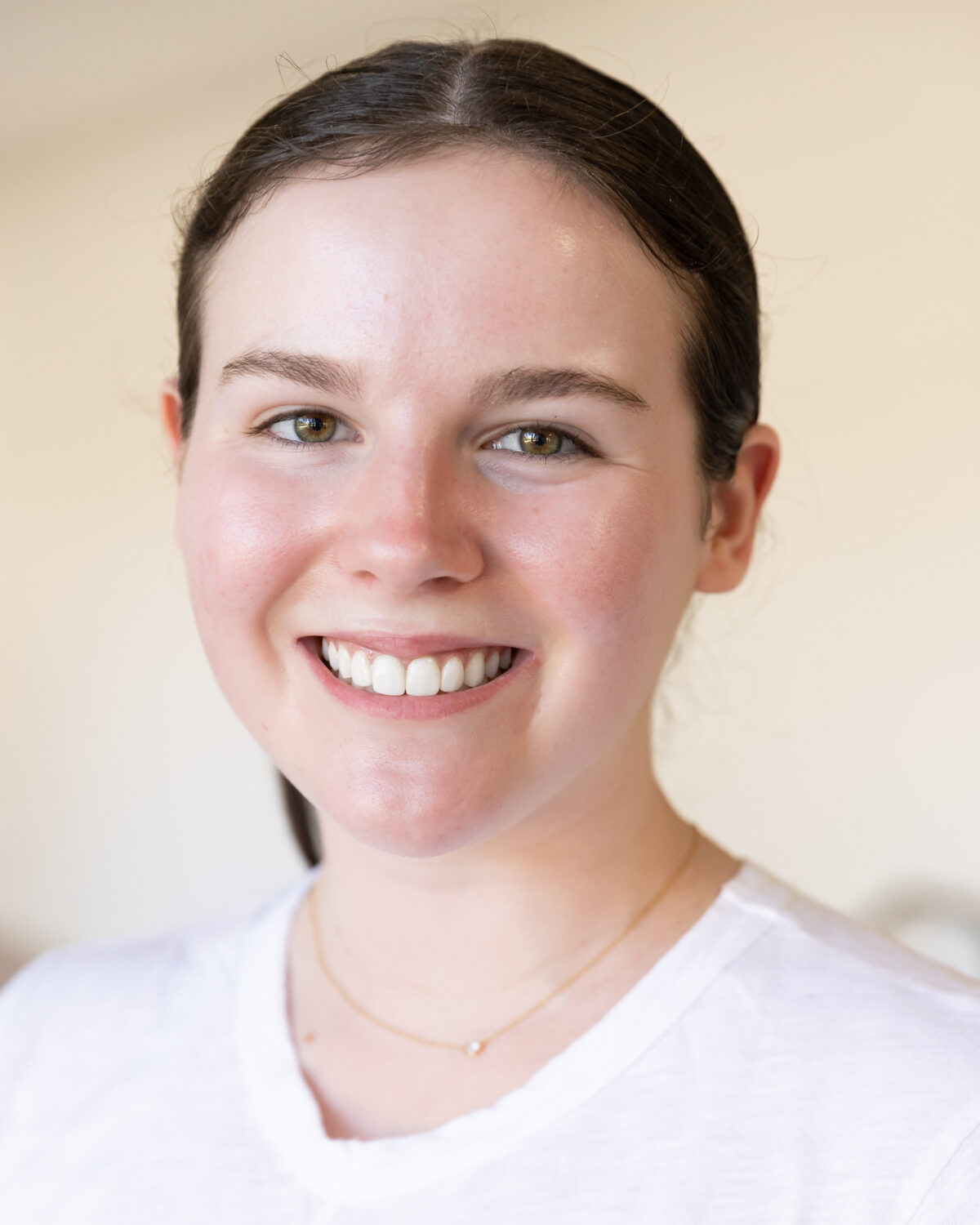 Caroline Deale
Hometown: Montgomery, Alabama
Education: Auburn University – B.A. in Psychology & B.A. in Political Science
You're a sharpshooter and a Taekwondo black belt! Will that help you as a law student?
Sharpshooting success owes to precision, patience, and ability to perform under pressure. Becoming a black belt requires a commitment to the Five Tenets of Taekwondo: courtesy, integrity, perseverance, self-control, and an indomitable spirit. Further, one must uphold the Oath of Taekwondo, swearing to be a champion of freedom and justice and build a more peaceful world. I'm confident these skills will help me as a law student and beyond.
Who inspires you?
My parents, both of whom were able to turn their aspirations into reality: my father as a U.S. Air Force fighter pilot and my mother as a professional photographer. They both achieved professional success through hard work, dedication, and sacrifice, and they inspire me to work relentlessly in pursuit of my dream of being an attorney.
Why Texas Law?
I chose Texas Law for its incredible academics and career outcomes, but also because of the environment. When I visited for Admitted Students Weekend, I became enamored with the extracurricular opportunities, gorgeous facilities, caring faculty, and the extensive support network offered to students through the Student Affairs Office. I fully buy into the assertion that Texas Law is the best place in the world to be a law student, and I'm excited to see what the next three years have in store!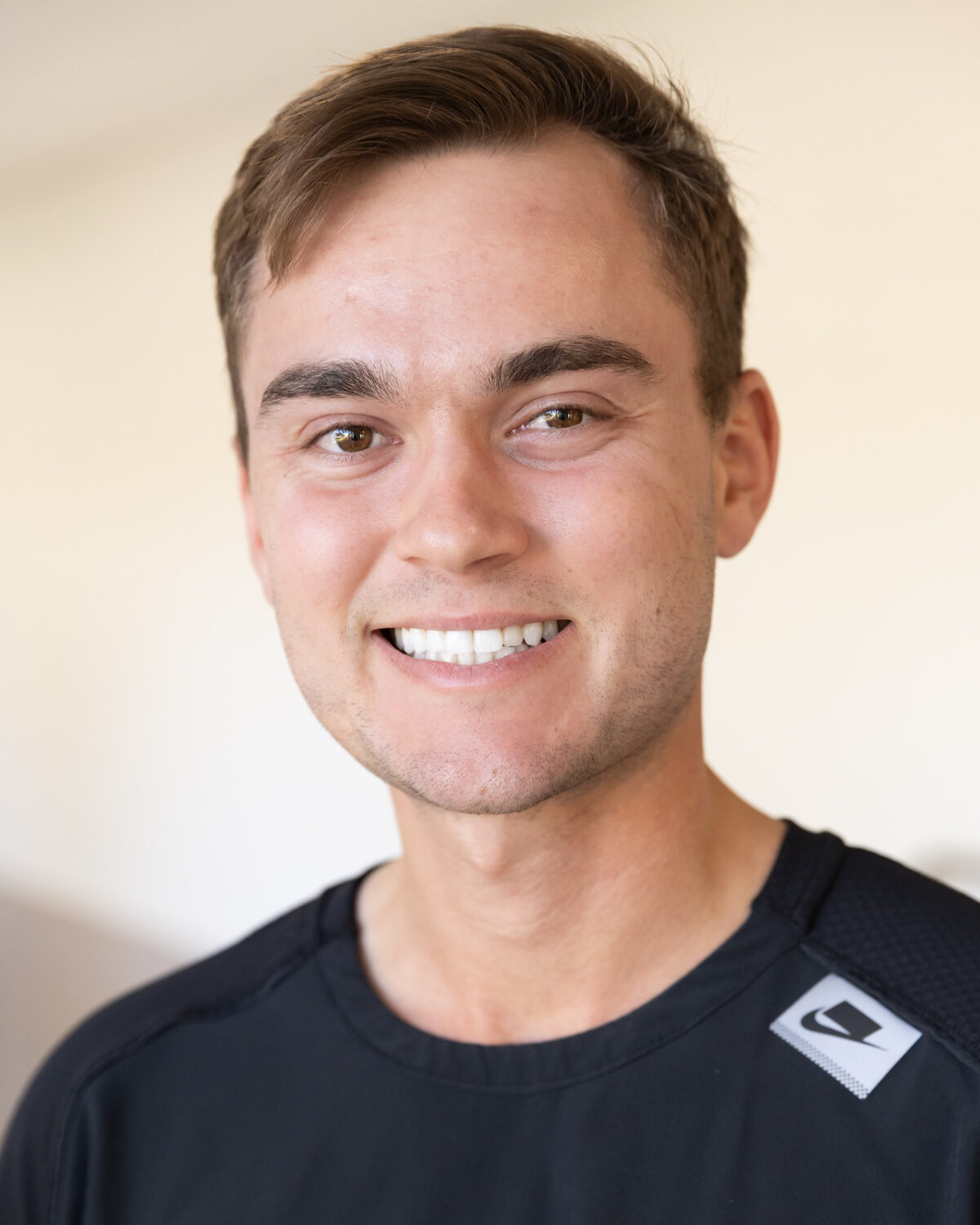 Colin Kober
Hometown: Southlake, Texas
Education: Baylor University – B.B.A., Accounting & Masters of Taxation
How does a professional golfer on the PGA Tour LatinoAmerica decide to come to law school?
I grew up next to a golf course and always had a dream to compete at the highest level. Throughout my collegiate golf career, I worked my way into a position to give professional golf a run. But, after multiple injuries and too many hours spent in physical therapy, I focused on my secondary dream of attending law school. My father and sister are both attorneys, and it was a seamless fit to bring my work ethic from golf competition to law school.
What are you looking forward to?
Several Texas Law alumni have really encouraged me to enjoy the company of fellow students and faculty during my time here, so I look forward to connecting with highly talented and intelligent individuals who will push me along this journey. People meet their greatest friends and advisors in some of the most challenging times.
What's something important for people to know about Colin Kober?
I am more scared not to try something than to fail. I genuinely enjoy challenges, especially when they involve stepping up and taking a leadership role for a team or organization. I relish facing circumstances that encourage me to think outside the box and assist people in reaching their full potential.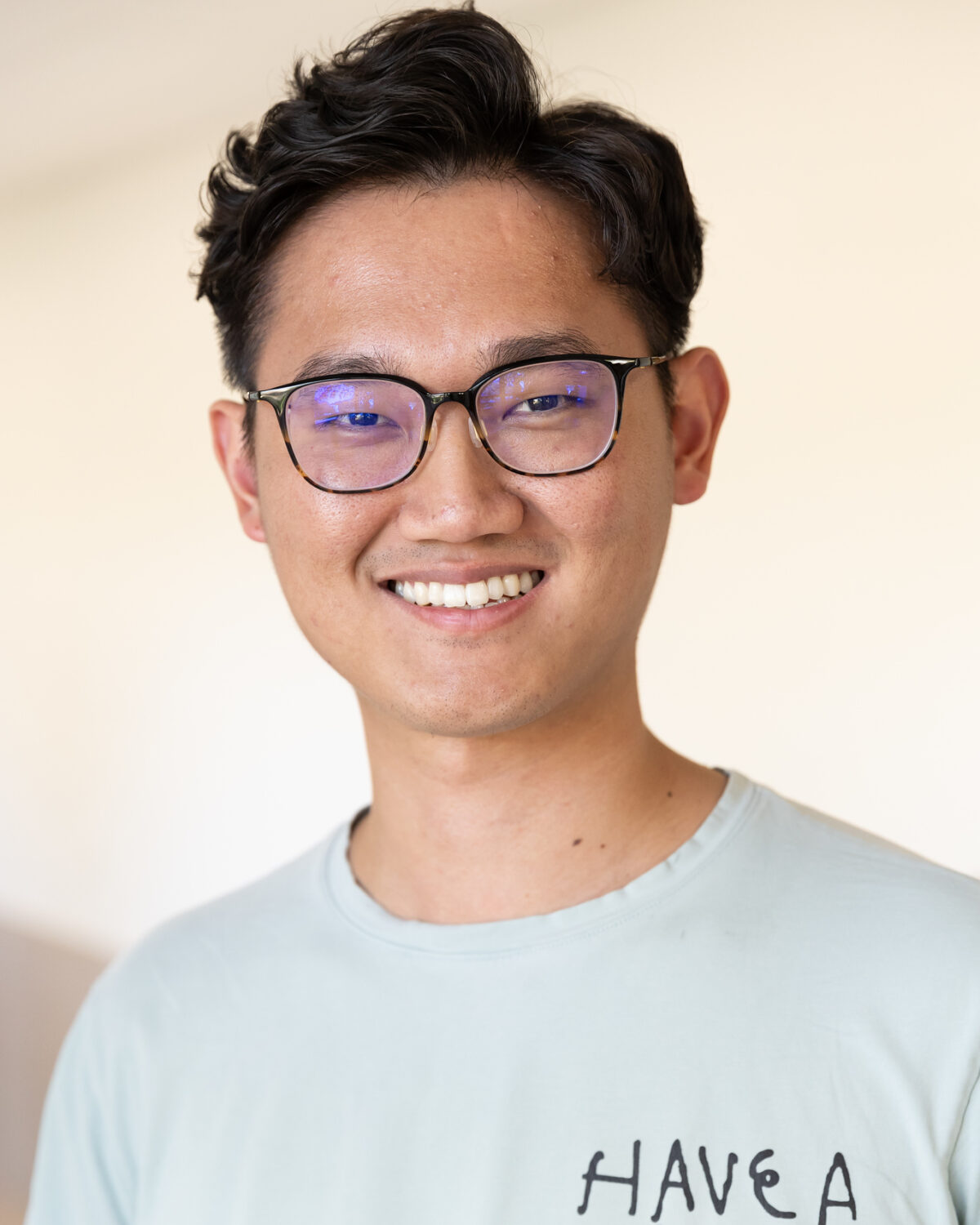 Alexander Liang
Hometown: Houston, Texas
Education: Yale University – B.A. Global Affairs

Tell us about your time in Australia!
I was the Fox International Fellow at The Australian National University, researching Australian university sector ties with China. I gained a better understanding of how Australia has adjusted its relationship with China in that sector and insight into what we might expect here in the United States. I loved connecting with the culture and society of Australia and the broader Asia Pacific region.

Why law school?
When I left Texas for college, I had no plans to go to law school. But with the pandemic and the rise in racial discrimination, I did a good amount of reflection and frankly gained a renewed sense of purpose. I saw how the law touched every aspect of our lives. I kept wondering: As our world enters an era of great power competition, what does this mean for the civil rights of Americans, particularly Asian Americans, and what does this mean for international exchange? I wanted the tools to do something about these issues.

What's a surprising thing to know about you?
The most surprising thing is that I'm an Asian American who plays the bagpipes! I'm no stranger to saying yes to adventure.

Why Texas Law?
I knew early on that Texas Law was my top choice. In college and abroad, I felt like an outsider looking in on the changes happening back home. Our state has a bright future, and I'm glad to be back.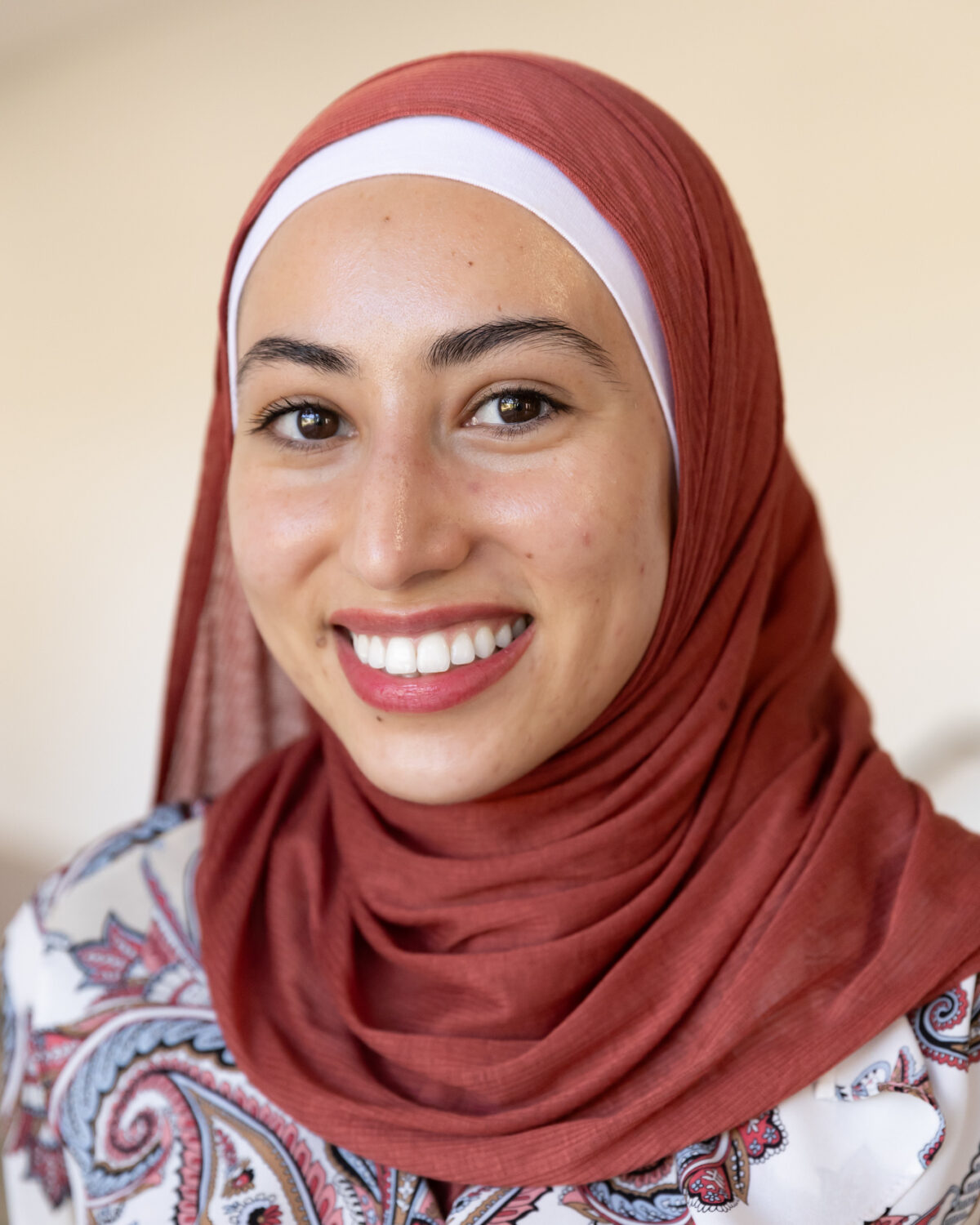 Sondos Moursy 
Hometown: Houston, Texas
Education: University of Houston – B.S. in Psychology
What life lessons did you gain from varsity track and field competition?
Being the first hijab-wearing woman to run cross country and track in the history of the NCAA, I often struggled with imposter syndrome. Growing up, I yearned to see any Muslim representation in sports and decided to create it myself. We're capable of far more than we believe, and it is imperative to surround ourselves with people who will remind us of our worth and hold us accountable to our dreams.
That's so inspiring! Who and what inspires you?
I draw inspiration from my Islamic faith and my parents. My parents intentionally raised me within the Muslim community, shaping my character around Islamic values of justice, leadership, and community service. Additionally, watching my parents learn English and get their PhDs while raising a family made me realize I could accomplish anything with enough hard work and an attitude of humility.
What led you to law school? And why this law school?
I am attending law school to reverse the lasting effects of tough-on-crime agendas that have historically drained fiscal costs and impeded economic growth in marginalized communities. I had the privilege of being part of Texas Law's legal pipeline program. Through that program, I felt seen, and the decision to attend Texas Law became obvious. The school's commitment to uplifting underprivileged communities is reflected in the way they treat their students and in the breadth of their pro bono offerings.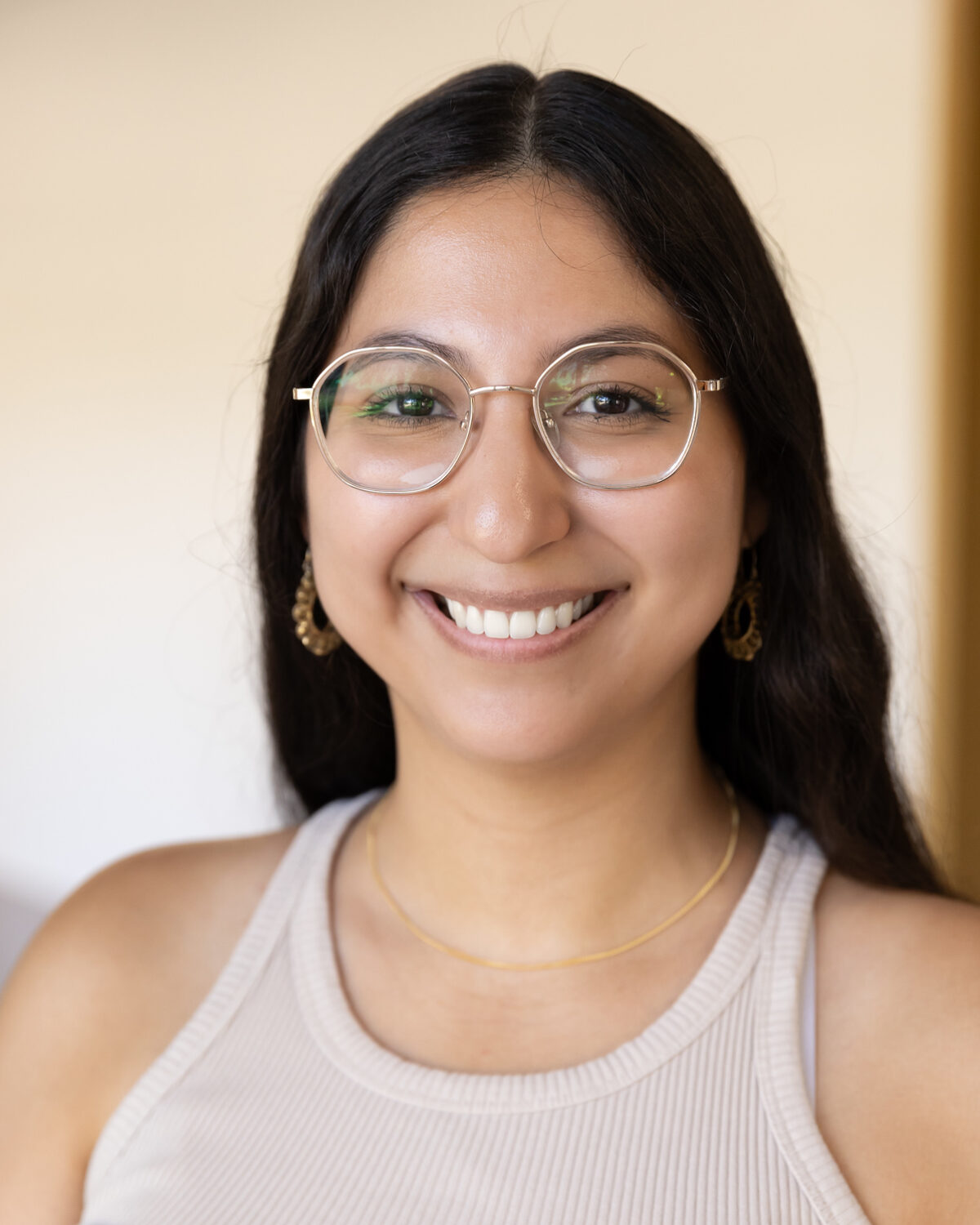 Angelina Ramirez
Hometown: El Paso, Texas
Education: University of Texas at Austin – B.A. in International Relations
As an undergraduate you interned at the law school's Rapaport Center. What was that like?
As a Barbara Harlow Intern in Human Rights & Social Justice, I furthered my understanding of injustices surrounding work through the organization of the powerful Beyond the Future of Work: New Paradigms for Addressing Global Inequality Pop-Up. I also engaged in larger human rights discussions and was given a platform to author and present a paper on Mexico's protection mechanism for journalists and human rights defenders. It was an incredibly rewarding experience!
Why law school, and why Texas Law?
I decided to go to law school to gain the tools to help underserved communities navigate our complex legal system. While I may not have all the answers, a legal education allows me to find them and advocate for vulnerable groups. I look forward to being active in spaces dedicated to public service and human rights and making the most of the hands-on opportunities that Texas Law provides.
What inspires your public service passion?
The legacy of my great-grandparents, who served as the unofficial lawyers, doctors, and teachers of the small Mexican pueblo my family comes from. They were political activists who dedicated their lives to defending and securing resources for the pueblo. I aim to defend my community with the same fervor and commitment.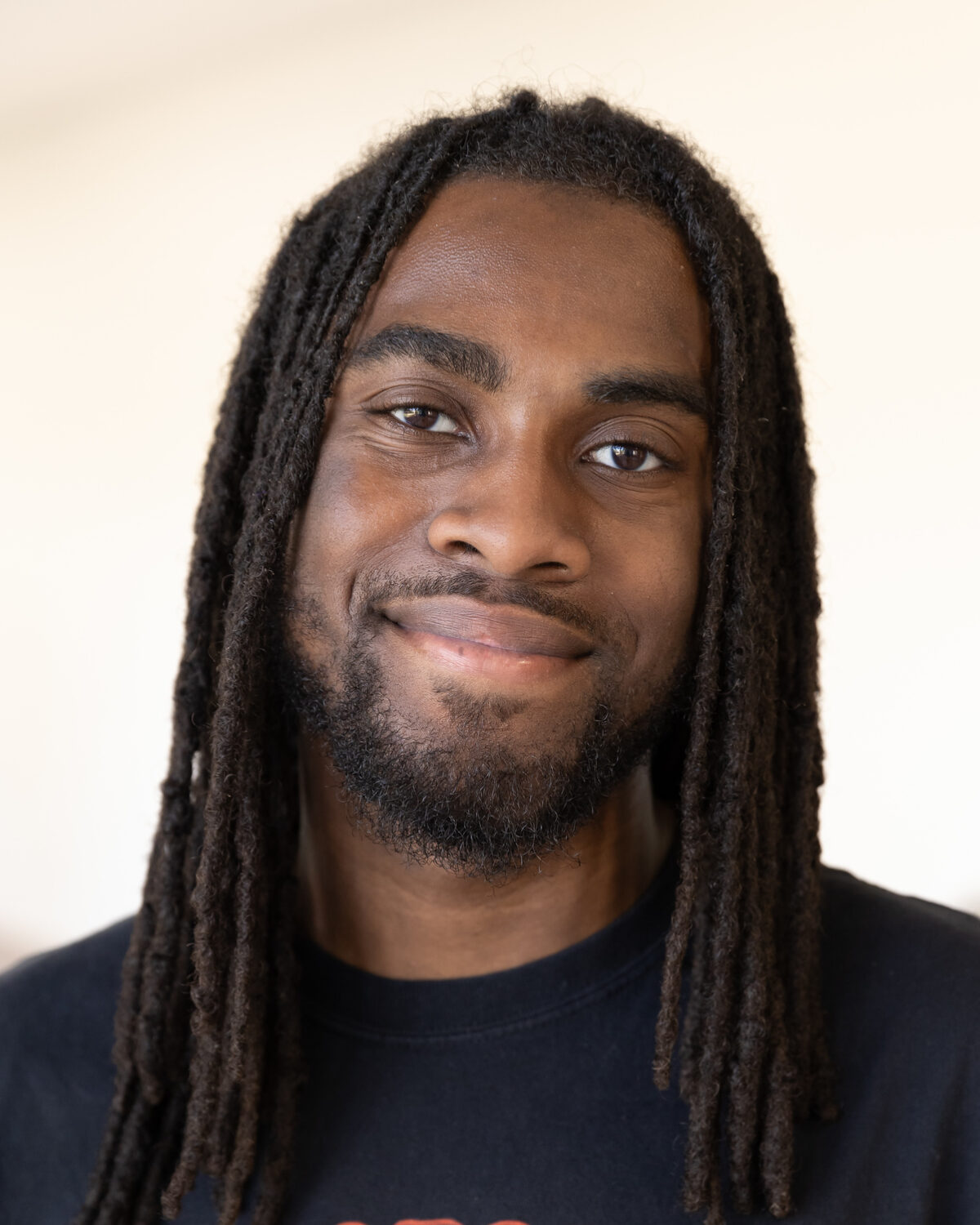 Cortez Walters
Hometown: Shreveport, Louisiana
Education: Rice University – B.S. in Psychology & History
You were president of a major student group in college. Is that good preparation for law school?
Yes. My leadership and life experiences have taught me the importance of resilience and perseverance. Law school, much like life, is not going to be easy, but you have to find a way through every challenge to succeed.
Is there a person today or from history who you draw inspiration from?
The person I draw inspiration from the most is Malcolm X. He showed that regardless of the negative life experiences you are dealt and go through, you can always turn them into a positive impact for change and achieve your goals and dreams.
What led you to law school and to Texas Law?
My biggest reason for going to law school is to do my part to combat the historically unjust treatment that my people have endured and the ongoing injustices that my people endure in the legal system. And other than being "the best place in the world to be a law student," the widespread diverse and accomplished alumni network of Texas Law stuck out to me the most. Personally, I've been impacted by the Honorable Afred H. Bennett '91, Kohl Anderson '21, and Stephen Fortson '01 by where they are in their careers, and the great things they have said about Texas Law.
View Photos from Welcome Week 2023
Our Class of 2026 Freshlaws participated in a week-long orientation led by the Student Affairs Office. View some highlights from Welcome Week held Aug 14-18.