The Bech-Loughlin First Amendment Center Year in Review
With generous donations from Texas Law alumni Doug Bech and Sam Loughlin, The University of Texas School of Law opened the Bech-Loughlin First Amendment Center in the Fall of 2020. The First Amendment Center serves to advance dialogue and scholarship about the First Amendment and foster appreciation of its place in our legal system. Professor Steven T. Collis is the founding faculty director of the Center and its related Law & Religion Clinic.
The Bech-Loughlin Center is a non-partisan entity and is founded on the premise that robust discussion of contested legal questions is essential to a well-functioning democratic culture and to the preservation of the rule of law. In this spirit, the Center hosted and co-sponsored a number of events that highlighted the Center's mission and purpose. Prominent First Amendment scholars participated in lively discussions about various topics that encompassed free speech and economic justice, religious freedom, equality, and freedom of the press. Follow the links below to watch or learn about these conversations:
Events and Discussions
Free Speech and Economic Justice
Nelson Tebbe (Cornell Law) and Eugene Volokh (UCLA Law)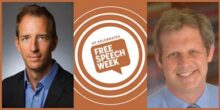 Watch video the full conversation.
Divided We Fall: America's Secession Threat and How to Restore our Nation
David A. French (author and Senior Editor, The Dispatch)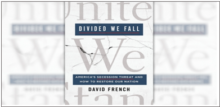 Cosponsored "Free Speech Week" "Free Speech Week" webinar with The Clements Center for National Security.
The President, the People, and the Freedom of the Press
RonNell Andersen Jones (Utah Law) and Lyrissa Lidsky (Missouri Law)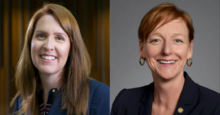 Watch video of the full conversation.
Religious Freedom: Economics and Equality
Stephanie Barclay (Notre Dame Law) and Elizabeth Sepper (Texas Law)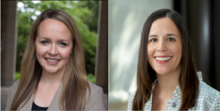 Watch video of the full conversation.
Successful Launch of the Law and Religion Clinic – Spring 2021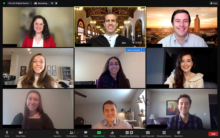 Despite the unprecedented circumstances of this past semester, the center successfully launched the Law and Religion Clinic. Eight dedicated law students made up the inaugural class. These talented students fully embraced virtual learning, remote case planning and management, online collaboration with their team on assigned cases, and client-centered lawyering. Throughout the semester, they stayed committed to professionalism with their clients and colleagues.
Not only did they engage in casework for clients who would otherwise go without representation, they also participated in a robust full seminar exploring religious freedom law in the United States. This included academic workshops with their counterparts in clinics at Yale, Harvard, and Stanford law schools.
Their casework involved representing a broad range of religious groups and individuals, including:
Helping an incarcerated man wear sacred religious garb in prison
Advising a man on becoming a chaplain in the US military
Filing an amicus brief in the Texas Supreme Court on behalf of various denominations in Texas
Advocating for American citizens prevented by federal regulations from receiving religious training in other countries
Advising on a potential hostile work environment claim based on religious beliefs
Representing a man who was denied access to a spiritual advisor in the execution chamber
Advising churches on overcoming zoning restrictions that prevent them from providing help to the homeless
Representing a historically Black church in litigation against a municipality attempting to seize the Church's land
Their accomplishments in the spring semester were remarkable. Many are now on their way to clerkships with both federal and state courts, jobs with sophisticated law firms, or positions with federal agencies. Texas Law faculty are excited to watch their successes and look forward to another wonderful group this fall to keep the Clinic's work progressing.
Center Co-Sponsorships
The First Amendment Center was a proud co-sponsor of the inaugural Religious Liberty Summit at the University of Notre Dame. This summit will be an annual gathering for the foremost thought leaders on religious liberty and will stimulate engaging conversations between scholars, advocates, and religious leaders about the future of religious liberty in the United States and around the world. At the summit, Professor Collis spoke on a panel about the First Amendment Center, the Law & Religion Clinic, the efforts of Texas students on behalf of their clients, and the role of religious liberty clinics in legal education.
The Center is also a proud co-sponsor of the J. Reuben Clark Law Society's 2021 Religious Freedom Fellowships, where top law school and undergraduate students from across the world will join in D.C. (or virtually if necessary) to learn about the fundamentals of religious liberty law from the nation's leading academics, judges, and advocates.
Steven Collis, Center and Clinic Director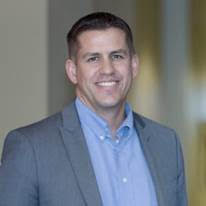 Professor Collis joined the Texas Law faculty in 2020 as the founding director of the Center and Clinic. He has not only been busy with research and his role as director but is also a sought-after speaker nationwide to media, academics, lay audiences, government officials, and foreign diplomats.
He spoke at nearly two dozen events during the Center's first year. Here are just a few highlights:
Panelist on a Pantsuit Politics Podcast with Texas Law Dean Ward Farnsworth, Professor Michelle Dickerson, and Texas Law students from the school's Federalist Society, American Constitution Society, Texas Law Democrats, and Law Students 4 Black Lives
Panelist in an online event hosted by The Texas Federalist Society regarding religious exemptions during Covid and the impact of Roman Catholic Diocese v. Cuomo
Presented "Avoiding the Puritan Mistake" at an Interfaith Leaders Event hosted by the J. Reuben Clark Law Society, American Jewish Congress, and the Islamic Society of Chicago
Presented his article "Closing the Free Exercise Floodgates" at a faculty scholarship workshop at Stanford Law School
Discussed the fundamentals of religious freedom at Arizona State University
Presented "Pandemics, Presidential Change & Reconstituted Supreme Court – What does 2021 portend for religious liberty?" at the J. Reuben Clark Law Society's Annual Orange County Religion & Law Symposium, cohosted by Chapman University, among others
Guest lecturer for a UT undergraduate Philosophy course to discuss the philosophy of the First Amendment
In an event hosted by the Virginia and UT Federalist Societies, joined Texas Law Professor Elizabeth Sepper and Virginia Law Professor Douglas Laycock for a discussion of the implications of Fulton v. City of Philadelphia
Professor Collis is the author of two books related to religious liberty. His most recent, The Immortals, was released in May 2021. His next book will launch in spring 2022.
On the Horizon…
As the Clinic prepares for the 2021–22 academic year, faculty are ready to engage with students, host guest speakers and events with energy and excitement, and participate in the vital exchange and discourse regarding the freedoms found in the First Amendment.
Event planning for 2021–22 is also well in progress as the Center will again co-sponsor several events, fellowships, and internships. This fall 2021, the Law and Religion Clinic is ready to welcome a new cohort, who will continue the important work the center is doing for their clients. Professor Collis has several speaking engagements scheduled and more will be added as the academic year gets underway. It's an exciting time for the First Amendment Center!