Shaping the Conversation: Prof. Richard Albert Brings Diverse Voices to Summit on Constitutionalism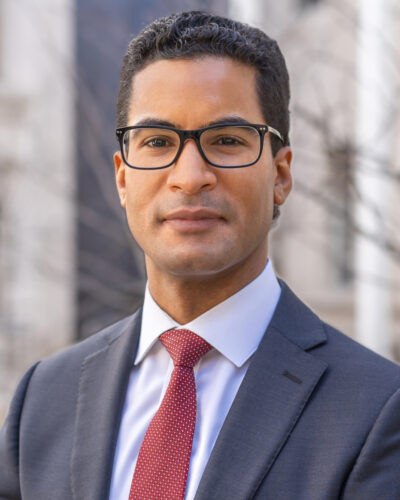 On the evening of October 30, 1995, a teenaged Richard Albert was sitting at his home in Ottawa with his mother. They were watching TV coverage of returns from the referendum on whether Quebec should secede from Canada. Albert vividly recalls the tension he felt as a Quebecer but "first and foremost a Canadian" who did not want his province to secede.
As they watched, Albert received a call from Bob Estock, then an assistant football coach at Yale University, where Albert was considering enrolling. The conversation turned from football to the referendum. Albert explained the referendum to Estock, while Estock compared what was happening in Canada to events in U.S. history.
"He was really teaching me about his constitution, just as I was learning about mine during the referendum," says Albert. "I thought, 'Okay, this is pretty cool.' That's the first moment I can pinpoint of getting really interested in thinking about constitutions in a comparative perspective."
That conversation about college sports and constitutions was the beginning of a path that led Albert to Texas Law, where he is the William Stamps Farish Professor in Law, as well as Professor of Government and Director of Constitutional Studies at the University.
"I'm a convener."
From March 16 to 18, Albert will continue the conversation, with international judges and scholars, at the Global Summit on Constitutionalism, hosted by Texas Law and founded and directed by Albert. The summit will feature three keynotes, moderated panel discussions, and concurrent sessions based on papers submitted by attendees. More than 200 people from over 40 countries will be in attendance.
Albert is a veteran conference organizer, frequently managing events that bring together established and up-and-coming scholars. "I like bringing people together around big ideas, ideas that could benefit from collaboration, ideas that can benefit from a group prodding and probing about what's under the hood," Albert says. "I'm a convener."
Albert's own prolific scholarship focuses on how and why constitutions change. His work often leads out of the Ivory Tower and into the practical business of creating constitutions. For example, in 2021, he advised the Constitutional Convention of Chile on designing procedures of constitutional reform for the country's new constitution. And in 2022, the Supreme Court of Kenya relied extensively on his theory of constitutional dismemberment in its decision on a major dispute over a constitutional reform.
Albert's forthcoming book, "The Architecture of Constitutional Amendments," combines the theory and practice of amending constitutions. The book is scheduled to be released in May 2023. He is also the author of "Constitutional Amendments: Making, Breaking, and Changing Constitutions" (2019) and co-author or co-editor of numerous volumes on constitutionalism.
Creating opportunities for diverse scholars
Albert realizes legal academia is often not open to everyone. "I'm not someone who comes from a traditional background," says Albert, who was raised in part in his mother's native Haiti. "I'm a person of color, that already kind of sets me apart. I always felt that I needed a point of entry into these worlds. And I thought, 'Well, I'll create them. I'll create them for me, but I'll create them for others as well.'"
In the effort to create opportunities for diverse academics, Albert established the Academic Diversity Pledge. Signatories to the pledge, which include academics from around the world, agree to participate only in conferences that demonstrably support diversity and inclusion. For the upcoming summit, Albert selected an all-female keynote lineup. He also always invites early career colleagues to participate substantively in events he organizes.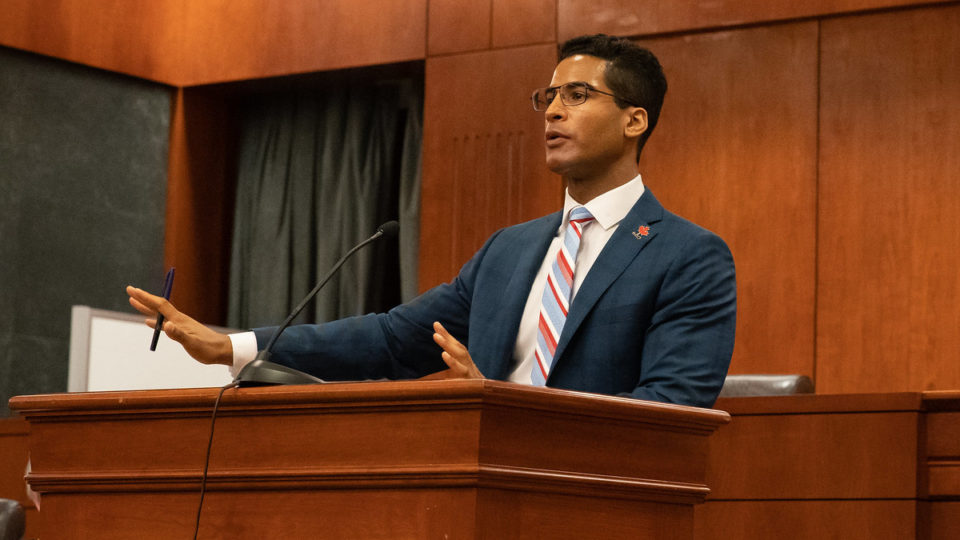 A constellation of scholars
As a student at Harvard Law School, Albert met one of his most influential early mentors: Prof. Sanford Levinson. Levinson, the W. St. John Garwood and W. St. John Garwood, Jr. Centennial Chair at Texas Law, is now Albert's colleague, a fact that Albert regards as particularly meaningful. "You might call me 'Levinsonian' in the way I understand constitutional studies," he remarks. "I've really been influenced by him a lot as a scholar."
At the summit in March, Albert and Levinson will co-lead a session on multi-textual constitutions. This is a concept Albert describes in a forthcoming paper in the Virginia Law Review: While some constitutions are a single document, other constitutions comprise multiple documents with equal legal force that developed "both by design and evolution" over time.
Albert is enthusiastic about his collaboration with others at the law school and university. For example, he is co-teaching a writing seminar on comparative constitutional law and politics along with Professor of Government Ran Hirschl and Associate Professor in the Department of Government Zachary Elkins.
"There's no better place in the entire world than the University of Texas at Austin to study constitutions," Albert says. "I'm not one for exaggeration. I like to moderate the comments that I make. … But this reflects a cautious, deliberative evaluation of the facts. And there is no better constellation of scholars who study constitutions anywhere in the English-speaking world than our group at the University of Texas at Austin."
Although Albert today is years removed from the teenaged football recruit, his curiosity and eagerness have not waned. "It's really a blessing to have this life, to have this career."