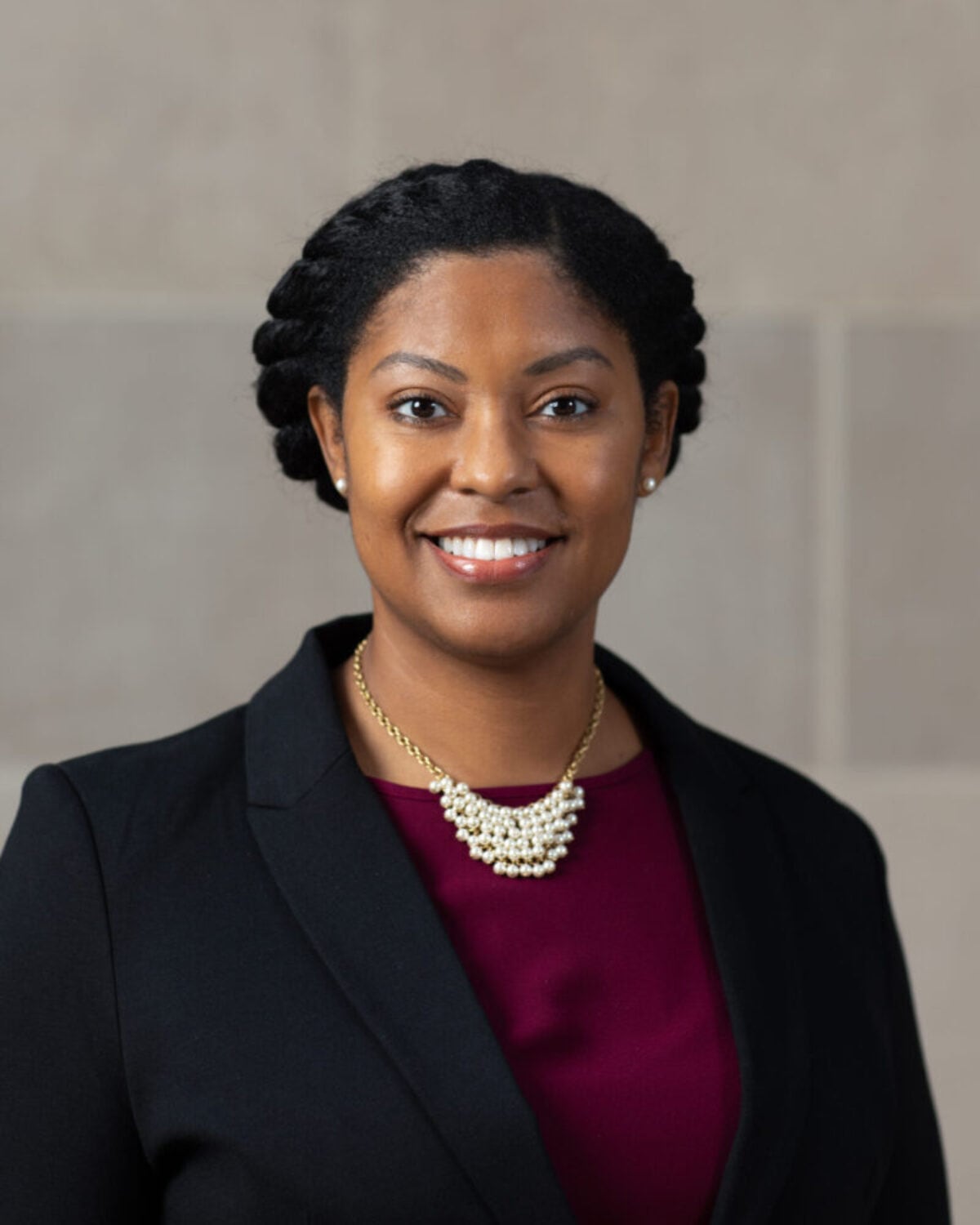 Nicole Simmons '07 has been appointed as the next director of the William Wayne Justice Center for Public Interest Law. She succeeds Eden Harrington, who has served as the center's leader since its founding in 2004 and who announced last fall that this past school year would be her last in that role. Harrington will continue to serve as associate dean for experiential education and will take on new responsibilities in the dean's office as chief of staff.
"We're all very excited that Nicole will be the new director of the Justice Center," said Harrington. "Her longstanding commitment to public service, our students, and Texas Law make her the perfect leader for the next era."
Dean Bobby Chesney echoed that sentiment. "As the flagship public law school in Texas, we're deeply committed to supporting students with a passion for public service," said Chesney. "The Justice Center is at the heart of that commitment, and Nicole is ideally suited to lead its work. We're all beyond delighted that she agreed to take on this crucial role in our community."
Simmons has worked in important roles at the Law School for more than a decade. For the past two years, she has served as the founding director of the school's Pipeline Program, and she has extensive experience supporting students who are committed to public service. In her new role, she will also serve as a clinical faculty member teaching Texas Law's Public Service Internship course.
"I'm thrilled to rejoin Texas Law's public interest community and honored to carry the torch as the Center's next director," said Simmons. "Under the leadership of Dean Harrington and Mary Crouter, the Center has played a critical role in advancing public service at the law school and in the community. Their accomplishments in culture, funding, and support have been remarkable."
The Justice Center, founded in 2004, promotes public service at the school through events, research, pro bono, and providing support to students and alumni engaged in public service. Its staff includes five attorneys, two program coordinators, and numerous students, with additional staff members working on specific projects. The Justice Center has awarded more than 150 scholarships and postgraduate fellowships to Texas Law students.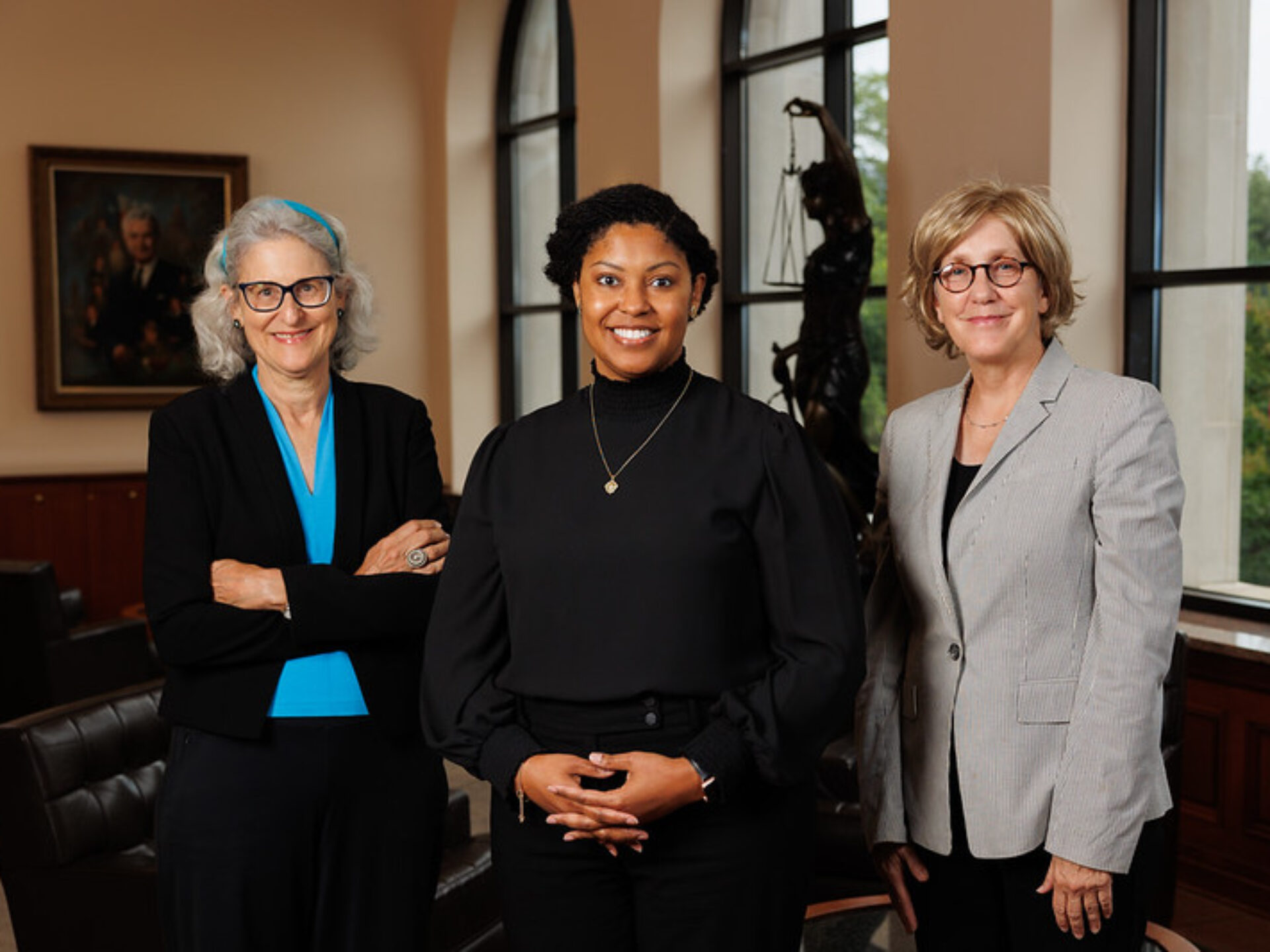 Simmons joins the Center as its leader after guiding the school's Pipeline Program through its highly successful launch. The Pipeline Program is a long-term initiative designed to provide coaching, mentoring, and other forms of support to aspiring lawyers from underrepresented backgrounds. Ward Farnsworth, who served as dean when Simmons began her work to build the program, spoke of the difference she had made.
"The Pipeline Program is one of the most important initiatives the school has undertaken in the last decade," Farnsworth said. "It needed a founding Director with exceptional vision, energy, and talent, and we were very fortunate to have all of that in Nicole. Her legacy will live on as the Program goes forward."
Simmons previously served as the director of professional development in Texas Law's Career Services Office and as director of public-service programs. She also has served as advisor for the Thurgood Marshall Legal Society (TMLS). Before joining the Law School as a staff member, Simmons was an attorney at Mayer Brown LLP in Houston. She has held leadership roles with the National Association of Law Placement, Delta Sigma Theta Sorority, Inc., Volunteer Legal Services of Central Texas, and the Austin Black Lawyer's Association. She currently serves on the board of directors for Youth Justice Alliance.
The William Wayne Justice Center for Public Interest Law
Founded in 2004, the William Wayne Justice Center at the University of Texas School of Law promotes equal justice for all through legal education, scholarship, and public service. Since its inception, the Justice Center has steadily expanded its programming and scope.
Dedicated to promoting a culture and habit of pro bono service by all students, the Justice Center includes the school-wide Richard and Ginni Mithoff Pro Bono Program. The center regularly undertakes special projects that bring together research and pro bono work on topics as varied as real estate titles in the wake of natural disasters, expunging criminal records, and supported decision making by persons with disabilities.
The Justice Center has awarded more than 150 scholarships and fellowships; hosted numerous conferences, lectures and workshops; and involved students and faculty in pro bono projects with community organizations to assist a broad range of individuals and communities.