Asian American and Pacific Islander (AAPI) Heritage Month is celebrated each May, focusing on the historical and cultural contributions of those with Asian and Pacific Islander roots. The AAPI descriptor encompasses millions of people of various cultures who represent many ethnicities, languages and experiences that enrich our nation.
For current Texas Law students, the student-led Asian Pacific American Law Student Association (APALSA) is dedicated to addressing the interests and concerns of the Asian American community at the Law School, and to promoting awareness of the Asian culture throughout the Law School.
Open to all members of the law school community, APALSA sponsors a variety of activities to meet students' social and academic needs and participates in the National Asian Pacific American Law Student Association (NAPALSA). For instance, each year APALSA organizes organization-wide events in honor of major AAPI holidays such as Lunar New Year and Diwali.
"APALSA at Texas Law aims to foster the AAPI community in two ways," explained rising 3L Michelle Nguyen, who will serve as co-president along with rising 3L Emily Chang next year. "First, we hope to build an empowering and welcoming community for AAPI law students to feel supported at Texas Law through mentoring programs, cultural events, and community-building opportunities. The other way we invest in AAPI law students is through building connections with practicing AAPI attorneys and AAPI leaders in the field so that current law students can network and connect with individuals who share similar backgrounds and career interests."
APALSA member Circle Robie '25 was just profiled as the winner of a prestigious Susman Godfrey Prize and new graduate Diana Kensy '23 was just recognized for her extraordinary work as a student attorney in the law school's Domestic Violence Clinic. You can also check our recent student spotlights of Veda Tsai '25 and Crystal Tran '24.
Today, we also spotlight the outstanding achievements of four Texas Law alumni with AAPI roots whose careers have followed various paths. And keep returning for more content throughout the month!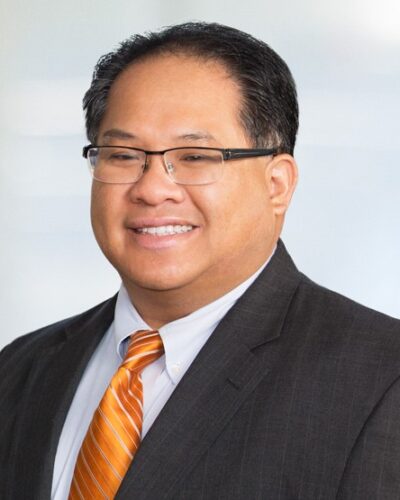 E. David Coligado '95
Shareholder, Munsch Hardt
E. David Coligado is currently the head of the Real Estate Section at Munsch Hardt in Dallas. Coligado previously served as in-house counsel with Archon Financial, L.P., now known as Goldman Sachs Commercial Mortgage Capital, L.P. In 2000, he joined Munsch Hardt, where he was the firm's Real Estate Section CLE/training coordinator before assuming his role of leading the Real Estate Section. His practice focuses on the ownership, development, and investment of commercial real estate, such as office, industrial, retail, and multifamily projects. Coligado's clients range from entrepreneurial developers to institutional owners and investors to national tenants and landlords. D Magazine named Coligado among the Best Lawyers in Dallas from 2015-2019 and 2021-2022, and Thomas Reuters recognized him as a Texas Super Lawyer twice. Coligado is a member of the Dallas Asian American Bar Association, the North Texas chapter of NAIOP, and the Construction Law, Corporate Counsel, and Real Property Law sections of the Dallas Bar Association.
"I went directly from undergrad to law school to working at a large Texas-based law firm. My three years in Austin set me up for success in developing my practice. Professors like Prof. Powers and Prof. Wright during my first year, and Prof. Johanson during my subsequent years, taught me the subtle art of thinking like a lawyer, and success in their classrooms only came with developing the work ethic and discipline that is necessary to properly provide service to my clients today. Moreover, many of my fellow classmates helped me maintain and sharpen my sense of humor, which is a key to the longevity of a healthy legal career."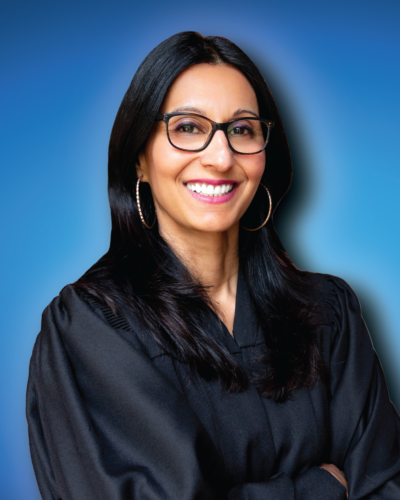 Dimple Malhotra '99
County Judge, Travis County Court 4
Judge Dimple Malhotra began her career at non-profit agencies in California and Texas as an attorney providing legal representation for people seeking protective orders. She then spent a decade at the County Attorney's Office serving in multiple roles: assistant county attorney, county court chief for County Court, and chief of the Protective Orders Division. Judge Malhotra then moved to the District Attorney's Office where she served as an assistant district attorney and chief of the Family Violence Unit for three years. In October 2019, Judge Malhotra was appointed to the bench of County Court 4 by the Travis County Commissioners. In the 2020 primary and general election, the people of Travis County voted overwhelmingly to keep her as Judge of County Court 4. Judge Malhotra is the first Indian American elected judge in Travis County and the first Asian American female elected judge in Travis County history.
"Texas Law allowed me to explore and harness my pursuit of public interest work. I was able to participate in the Children's Rights Clinic, and that experience was transformative for my career – it fulfilled me in a way that I could never imagine. I truly felt prepared and excited about using my law degree to serve the community, especially those who were affected by domestic violence and child abuse. After working in the field of domestic violence for more than 20 years, I now serve as the judge of the domestic violence court in Travis County."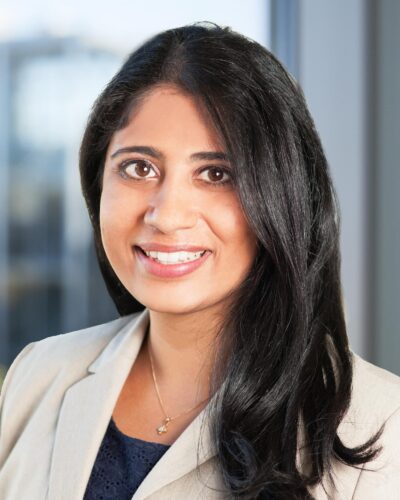 Sujata Amjeri '05
Member, Clark Hill
Sujata Amjeri is a member of the Clark Hill law firm, where she assists corporate and academic clients in I-9 compliance and securing lawful nonimmigrant, immigrant, and citizenship status for employees worldwide, including executives and managers, researchers, engineers, and specialized knowledge workers. She is board certified in Immigration & Nationality Law by the Texas Board of Legal Specialization. Additionally, she assists companies, universities, and school districts to obtain PERM Labor Certifications, Extraordinary Ability, National Interest Waiver, and Outstanding Researcher/Professor designations. Amjeri received the SABA North America Rising Star award in 2018 and was named 2020 Top Attorney in Austin by Austin Monthly Magazine. Amjeri co-founded the South Asian Bar Association of Austin and is a Foundation Board Member of the South Asian Bar Association of North America.
"As an immigration lawyer, I work with a variety of clients from all over the world. There is a certain social agility that you must possess in this job – on any given day, I am working on a high volume of cases that involve vastly different people, from different cultures, with different jobs, and life experiences. To do my job well, I must quickly and effectively develop a trusting relationship with each of my clients for what is arguably one of the most important journeys of their lives – their path to U.S. permanent residency or citizenship. One of the things about Texas Law that definitely sets it apart was the camaraderie I experienced with my classmates. This school brought together people of all ages from different backgrounds into an atmosphere of social collaboration and an open exchange of ideas. I truly believe that learning how to be a lawyer in an environment that fostered such open communication, collaboration, and social interaction taught me to be the type of lawyer who can speak with empathy to my clients … all of which helps me create that necessary trust that must exist to do my job well."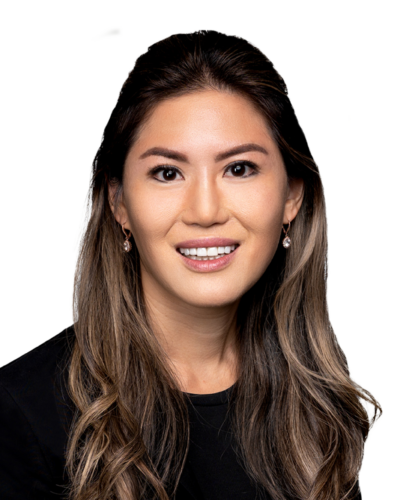 Betty Chen '06
Global Hiring Principal, Fish & Richardson
Betty Chen is currently the Global Hiring Principal at Fish & Richardson in Silicon Valley across the firm's 14 offices in the U.S., Germany, and China. Chen, who is the first minority woman to serve in the position, also is a member of the firm's diversity committee and was Fish's 2016 Leadership Council on Legal Diversity Fellow. Chen has successfully litigated high-value state and federal trade secret matters, Hatch-Waxman and life sciences litigation for branded drugs, and major patent infringement cases for Silicon Valley tech companies. She is an active member of several legal organizations, including the Asian Law Alliance, the Asian Pacific American Bar Association of Silicon Valley, and NAPABA. Chen was named one of Legal Momentum's "Women of Achievement" and as a National Asian Pacific American Bar Association "Best Lawyers Under 40" in 2020. She regularly provides pro bono counsel to Kids in Need of Defense, an organization that helps unaccompanied immigrant children navigate asylum and immigration proceedings and find refuge in the U.S.
"When I first decided to go to law school, I knew I was facing an entirely unfamiliar and daunting new environment. Texas Law taught me the power of resilience. I fondly remember when I stepped into my first law school class and the professor proclaimed that he will not just teach us the law — which can constantly change and evolve — but also how to continue learning the law for the rest of our lives. In short, I'm still practicing 18 years later because Texas Law both opened up a world of opportunities for me and prepared me for the challenge of accepting them."