The Texas Law Pipeline Program has a new leader.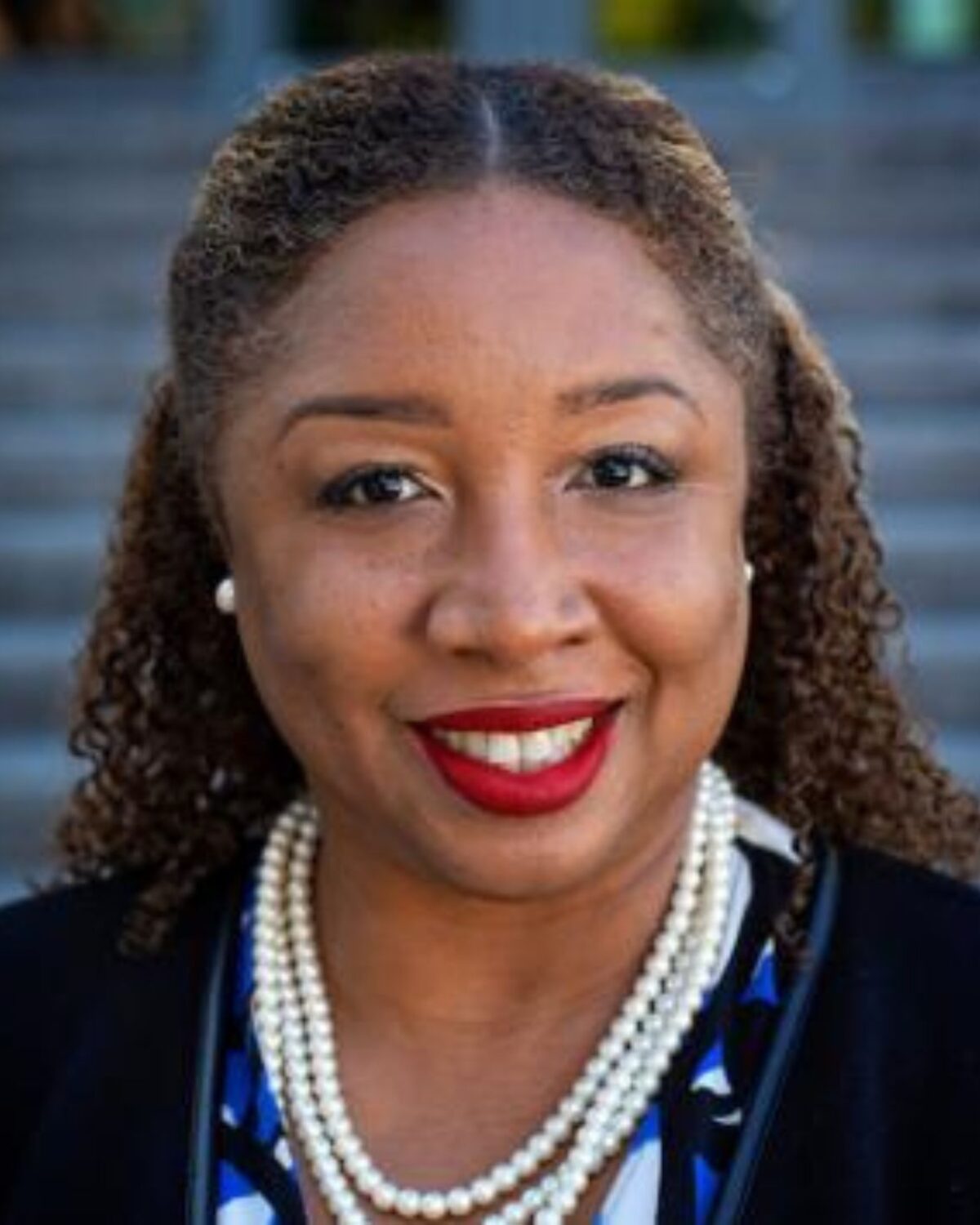 Jimmi Nicholson assumed the director's role this month, arriving on the Forty Acres from the University of Kentucky J. David Rosenberg College of Law, where she was previously the director of admissions.
Nicholson comes to the role with a strong belief in ensuring a pathway to the law for high school and college students. "Opening the doors to legal education and the legal profession are vital," she says. "I look forward to applying my 20 years in higher education and 15 years in legal education to support unlocking opportunity, to ensure that those with fewer resources are prepared to take on a competitive admissions process, and to make an impact on building a place where everyone is welcome. This opportunity is priceless!"   
The Pipeline Program promotes access to legal education for Texas students who are first-generation or low-income. Through education, mentoring, and scholarship support, the program prepares participants for the law school admissions process and success in law school itself.
Nicole Simmons '07, who had directed the Pipeline Program since its creation in 2020, recently became director of the William Wayne Justice Center for Public Interest Law.
Nicholson's new colleagues are thrilled to welcome her. "We are so excited to have Jimmi join our law school community to build on the solid foundation that Nicole Simmons and her team created," says Assistant Dean of Admissions and Financial Aid Mathiew Le.
"Not only is Jimmi an effective thought leader who knows how to get things done, most importantly she is kind and exemplifies excellence," Le says.
A native of New Orleans, Nicholson received her bachelor's degree from the University of Wisconsin-Parkside and her master's degree in education from Illinois State University.
Prior to her role at the University of Kentucky, Nicholson served as a residence hall director at Murray State University in Kentucky, Illinois Wesleyan University, and Ohio State University. At OSU, she also served as the coordinator for African American Student Services at the Student Life Multicultural Center and as assistant director for Admissions/Diversity & Inclusion at the Moritz College of Law.
The Pipeline Program is in its third year overall, and this is the first year that graduates of its offerings are enrolled at Texas Law. Sondros Moursy '26 is one of eight students who completed the inaugural Cohort Program—the Pipeline Program's year-long intensive test and admissions preparation offering designed for current-cycle aspiring law school students—who are now enrolled at the school.
"I had the privilege of being part of Texas Law's legal Pipeline Program, where I got to experience Texas Law's commitment on a personal level," says Moursy.
Le is confident that Nicholson will ensure the program continues to extend opportunities for new generations of Pipeline students. "Jimmi is an experienced leader in law school admissions and brings with her a wealth of knowledge in building and implementing pipeline programs that provide access to the legal profession for students of all backgrounds and perspectives," Le says.